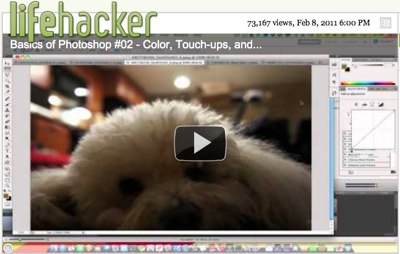 Just in time for Summer vacation, a bit of knowledge can go a long way in making your photos shine.
Here's one of the best Adobe Photoshop tutorials I've run across. Yes, some things are over simplified, but for the average user: this will really help.
Even if you don't own Photoshop, the concepts presented will pretty much carry over to any decent image editing program.
Some Photoshop alternatives can be found here. A Macintosh specific list can be found here.
Enjoy!